Bienvenue au « Relais des Hautes Côtes »
Ouverture du camping du 14 mai 22 au 9 septembre 2022.
Ouverture du kiosque service Pizzeria et des Piscines du 25 juin au 26 aout 2022 inclus
Nous avons le plaisir de vous accueillir, au Camping Le Relais des Hautes-Côtes, dans un cadre de verdure privilégié, à proximité de la réserve naturelle de « La combe Lavaux ».
Pour obtenir toutes les informations sur les services du camping, la météo, les commodités et les loisirs à proximité, consultez notre livret d'accueil électronique au lien suivant : https://notre.guide/livret-accueil-camping/
Au coeur de la Bourgogne, à 529 mètres d'altitude, sur les Hautes-Côtes de Nuits-Saint-Georges, le camping vous offrira une vue panoramique exceptionnelle sur la Vallée du Mont de Vergy.
Contactez-nous
Pour plus d'informations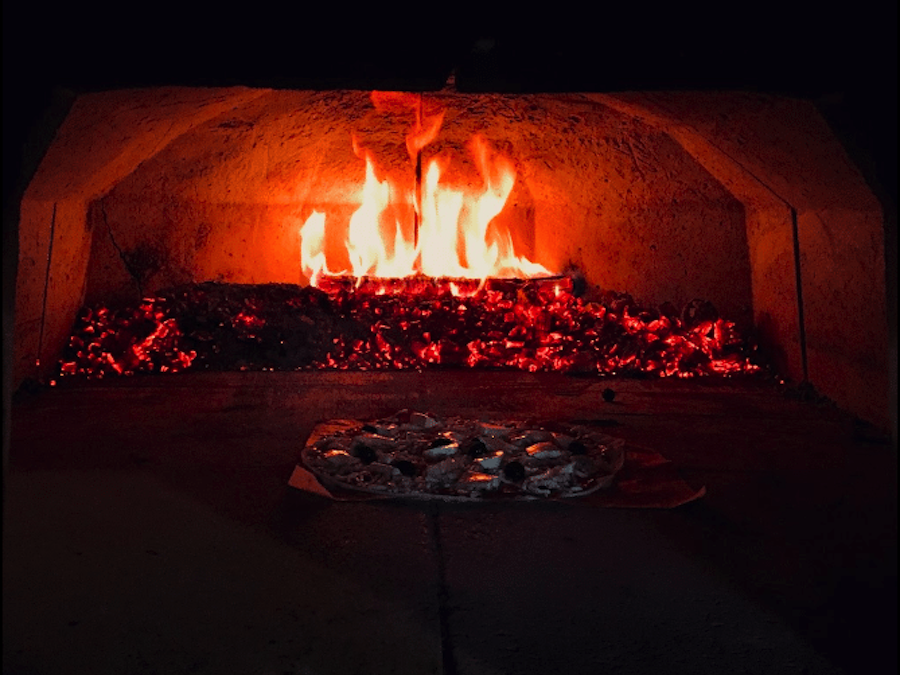 Kiosque service et Pizzeria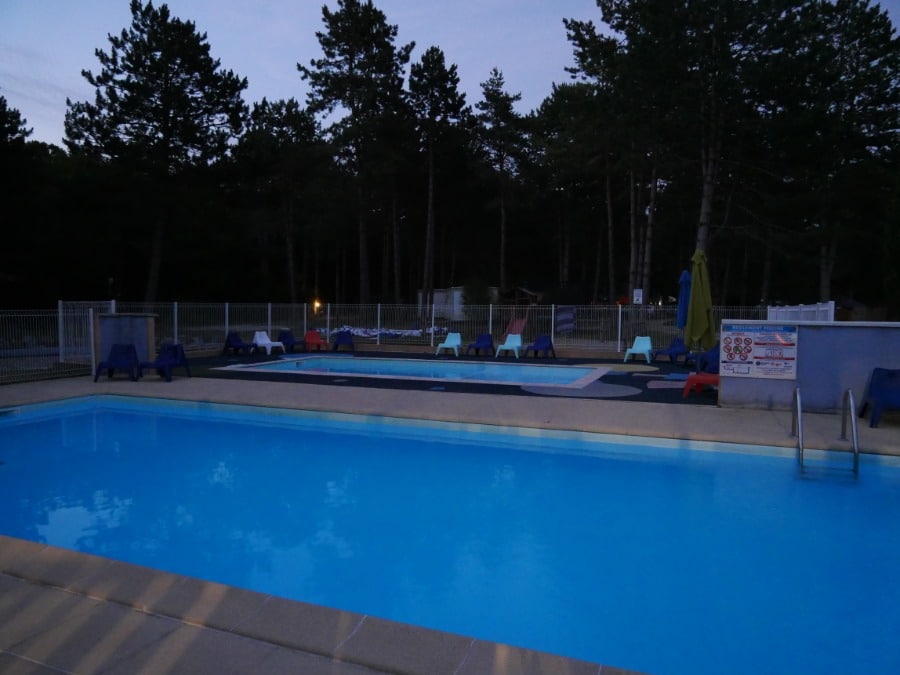 Piscines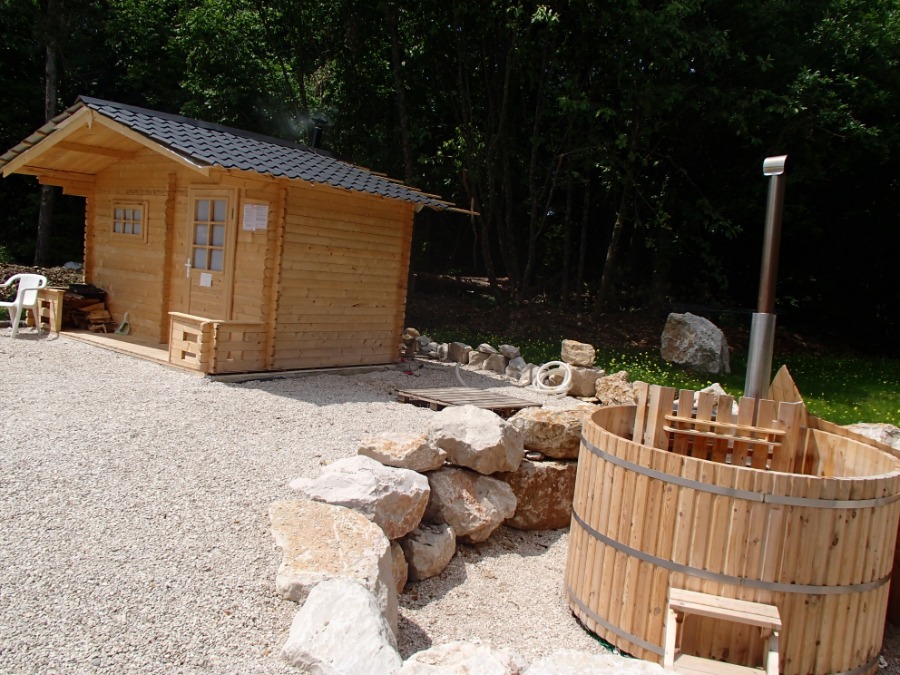 Espace détente
Nos clients
Ce que nos clients pensent de nos services :
Personale cordiale e disponibile. Bagni pulitissimi. Piazzole enormi e ben ombreggiate. Ampia area giochi per i bimbi. Vista incantevole di Chambœuf. A tutto ciò si aggiungono prezzi extrasmall. Ci siamo capitati per caso ed è stata davvero una fortuna!!! 5 stelle strameritate!
Mary Frascaroli
18:52 06 Aug 22
Accueil téléphonique , réception , restaurant , personnel , sanitaires, emplacement , pizza, que du positif !!!Le personnel est adorable .Sanitaires propres et très bon état !A recommander !(Translated by Google)Telephone reception, reception, restaurant, staff, sanitary facilities, location, pizza, only positive!!!The staff are lovely.Sanitary clean and very good condition!To recommend !
Valou Place
09:58 06 Aug 22
Camping génial pour les familles avec enfants. Très propre. Bien ombragé. Situé à proximité d'une forêt. Je recommande vivement.
Brigitte Perrier
06:50 06 Aug 22
Perfect for our one night stop over, could easily stay longer. Lovely pool, fab views, nice pitches and friendly and helpful staff. Great pizzas from the bar.
Eloise Grove
06:00 04 Aug 22
Super lieu, équipe disponible agréable professionnel. Emplacement impeccable et cadre environnement superbe. Je recommande
3 nuits , camping familial agréable,calme, entouré arbre.Bien équipée ( piscine, château gonflable, trampoline, ping-pong prévoir ses raquettes)Youthe, chalets sont charmants...Vu sur le village.La boutique est un petit réfrigérateur.Pizza fait maison sur place , un délices , cuit aux four a pizzas à Bois .(Translated by Google)3 nights, pleasant family campsite, quiet, surrounded by trees.Well equipped (swimming pool, bouncy castle, trampoline, ping-pong provide your rackets)Youthe, chalets are charming...Seen on the village.The shop is a small refrigerator.Homemade pizza on site, a delight, cooked in a wood-fired pizza oven.
J'ai vu quelques avis négatif puis je me suis dit que les gens qui râlent, c'est avant tout des gens qui râlent 😅Séjour d'une semaine en tente, j'ai apprécié : camping au calme, emplacement à l'ombre et entouré de haies, piscines, château gonflable, trampoline, pizza au feu de bois délicieuses, viennoiseries, sanitaires propres.Merci pour l'accueil 👍(Translated by Google)I saw some negative reviews then I said to myself that people who complain are above all people who complain 😅A week's stay in a tent, I enjoyed: quiet camping, pitch in the shade and surrounded by hedges, swimming pools, bouncy castle, trampoline, delicious wood-fired pizza, pastries, clean sanitary facilities.Thanks for the welcome 👍
florian M.
16:30 28 Jul 22
(Translated by Google) Nice place.Beautiful view.Delicious pizza sCould be pruned a bit but environment is great!Big hill to reach camping(Original)Mooie plek.Prachtig uitzicht.Heerlijke pizza sZou wel beetje gesnoeid mogen worden maar omgeving is top!Flinke heuvel om camping te bereiken
petra andeweg
12:39 28 Jul 22
(Translated by Google) Nice small pool and children's pool. Clean sanitary facilities. Friendly hard working people. Own pizza oven. Beautiful places in the shade.(Original)Mooi klein zwembad en kinderbad. Schoon sanitair. Vriendelijke hardwerkende mensen. Eigen pizza oven. Mooie plaatsen in de schaduw.
Gert-Jan Bakelaar
07:16 25 Jul 22
Ein schönes Fleckchen Erde. Sehr sauber und freundlich. Leider konnten wir die Pizza nicht testen, sie sah sehr lecker aus.
Emilia Frohner
15:16 21 Jul 22
(Translated by Google) Average small French campsite, camping spots between the trees. Clean toilets. Shower which is fine with 50 ct coins. Make electricity known in advance, otherwise place without. Pizzeria on site.(Original)Doorsnee kleine Franse camping, tussen de bomen kampeerplekken. Schone toiletten. Douche die prima is met 50 ct muntjes. Elektriciteit vooraf kenbaar maken, anders plaatsje zonder. Pizzeria op het terrein.
Floor van der Elst
10:01 21 Jul 22
Bonjour bien ombragé pour les marcheurs c'est le coin super payé pour aller prendre une douche un peut décevant à par sa bien(Translated by Google)Hello well shaded for walkers it is the super paid area to go take a shower a bit disappointing except for its good
Christian Piotrowski
09:05 20 Jul 22
(Translated by Google) Nice campsite. Clean sanitary facilities. Nice owners. You can communicate in English. Delicious bread in the morning which is baked in the beautiful pizza oven. The pizza itself is also delicious! Two small pools with an ample amount of chairs. Electricity and drinking water taps near all places. We had a nice place in the shade under the trees.(Original)Fijne camping. Schoon sanitair. Aardige eigenaren. Je kan in het Engels communiceren. Heerlijk brood smorgens wat in de prachtige pizza oven wordt afgebakken. De Pizza zelf is trouwens ook lekker! Twee kleine zwembadjes met een ruime hoeveelheid stoelen. Stroom en drinkwater kranen vlakbij alle plekken. Wij hadden een mooie plek in de schaduw onder de bomen.
Sjen Bakelaar
06:58 20 Jul 22
(Translated by Google) A paradise, the peace that prevails there is great, stood a week because we had bad luck, very friendly owner who helped us with shopping and brought us to the garage, a must if you want to relax on holiday(Original)Een paradijs, de rust die daar heerst is geweldig, een week gestaan omdat we pech hadden, zeer vriendelijke eigenaresse die ons geholpen heeft met boodschappen doen en ons naar de garage gebracht heeft, een aanrader als je relaxed op vakantie wil
Dirk Schiphorst
09:19 18 Jul 22
Malgré quelques avis défavorables que j'ai pu lire concernant ce camping, je donne les 5 étoiles, car le camping le mérite bien.Situé au calme, dans un endroit très ombragé ce camping est un parfait endroit pour passer un bon séjour.Camping possède d'un petit resto avec les prix corrects, d'une piscine, d'un château gonflable, des grands trampolines. Effectivement l'eau chaude est payante dans la douche, mais vu le tarif du camping cela ne paraît pas abusé.Les emplacements sont grands et repartis d'une façon intelligente, le mélange entre les chalets, camping cars et les tentes permet d'avoir à chacun son intimité.Merci beaucoup aux propriétaires, je recommanderai bien ce camping à mes proches.(Translated by Google)Despite some unfavorable opinions that I have read about this campsite, I give 5 stars, because the campsite deserves it.Quietly located in a very shaded area, this campsite is a perfect place to have a good stay.Camping has a small restaurant with fair prices, a swimming pool, a bouncy castle, large trampolines. Indeed the hot water is paying in the shower, but considering the price of the campsite it does not seem abused.The pitches are large and distributed in an intelligent way, the mix between chalets, camper vans and tents allows everyone to have their own privacy.Thank you very much to the owners, I will recommend this campsite to my relatives.
Ludmila Filina
09:09 17 Jul 22
Très belle surprise! Une étape reposante avec tout ce qu'il faut. C'est propre, bien équipé et la piscine très agréable.(Translated by Google)Very nice surprise! A restful stopover with everything you need. It is clean, well equipped and the swimming pool very pleasant.
Stéphanie Lorette
08:38 16 Jul 22
Une petite pépite cachée dans les arbres :simple,reposant: ne changez rien(Translated by Google)A little nugget hidden in the trees: simple, relaxing: don't change anything
It is a lovely quiet camping site
Eileen Brown
11:57 10 Jul 22
(Translated by Google) Cute little campsite. Slightly up the mountain. Driving up was adventurous up a narrow steep path but it worked. It's really lovely at the top. Beautifully situated between trees, very friendly staff. You can order bread rolls for the morning. The pool is small and there were a lot of dead critters swimming around but it was still ok.The pizza was really good and still baked in a brick oven. There are two trampolines, a swing and slide, and a volleyball field. A small bouncy castle was set up during the day.(Original)Süßer kleiner Campingplatz. Etwas auf dem Berg gelegen. Fahrt hinauf war abenteuerlich einen schmalen steilen Weg hoch aber es ging. Oben ist es wirklich herrlich. Schön zwischen Bäumen gelegen, sehr freundliches Personal. Für morgens kann man direkt Brötchen bestellen. Der Pool ist klein und es schwammen etliche tote Viecher rum aber es war trotzdem ok.Die Pizza war wirklich gut und noch in einem Steinofen gebacken. Es gibt zwei Trampoline, eine Schaukel und Rutsche sowie ein Volleyball Feld. Tagsüber wurde auch noch eine kleine Hüpfburg aufgebaut.
Vicky Lo (Galifera)
21:06 09 Jul 22
(Translated by Google) Very cozy campsite located on a hill plateau, 800 mtr. high. Nice view over the village in the valley. Small (50 places) but very nicely set up. Well equipped. Bar with pizzas, mussels and smaller snacks. Go back again. Is difficult to reach with a large motorhome or large caravan. Very narrow winding road to the campsite. We have a folding trailer, that went well.(Original)Hele gezellige camping gelegen op een heuvel plateau, 800 mtr. hoog. Mooi uitzicht over het dorp in de vallei. Klein (50 plaatsen) maar erg mooi van opzet. Prima geoutilleerd. Bar met pizza's, mosselen en kleinere snacks. Gaan weer terug. Is met grote camper of grote caravan lastig te bereiken. Zeer smalle bochtige weg naar de camping. Wij hebben een vouwwagen, dat ging goed.
Erwin José
12:27 09 Jul 22
(Translated by Google) Very kind and helpful owners. Very peaceful place. Buino price(Original)Titolari molto gentili e disponibili. Posto molto tranquillo. Prezzo buino
Francesco Pette'
11:17 09 Jul 22
(Translated by Google) Stayed 2 nights in the caravan. Friendly managers, some pitches very shady, others less so. Lovely location and easily reachable even by caravan, good service with wood-fired pizza every evening and fresh bread in the morning. Nice pools.Suggestions: lower the temperature of the washbasins in the toilets and provide the pool with some deck chairs. Until next time!(Original)Soggiornato 2 notti in caravan. Gestori gentili, piazzole alcune molto ombreggiate,altre meno. Posizione incantevole e facilmente raggiungibile anche con la caravan, buono il servizio con pizza con forno a legna tutte le sere e pane fresco la mattina. Belle le piscine.Suggerimenti: abbassare la temperatura dei lavabi nelle toilette e fornire la piscina di qualche sedia a sdraio. Alla prossima!
Eleonora Flick
11:37 07 Jul 22
(Translated by Google) Even if the campsite only has three stars, we can highly recommend it; shaded pitches, cabins and yurts for rent. Prices around 24 euros for 2 people, hot water, car, electricity.Good pizzas and salads. Nothing can be heard here at night except for the ringing of bells.(Original)Auch wenn der Campingplatz nur drei Sterne hat können wir ihn bestens empfehlen; schattige Stellplätze, Hütten und Jurten zum Mieten. Preise um die 24 Euro für 2 Personen, WW, Auto, Strom.Gute Pizzas und Salate. Außer Glockengeläute ist hier nachts nix zu hören.
We wanted a nice place to stop off on a motorcycle trip heading south. This was a relaxed and simple place to get to. Lovely views and places to pitch our camp tents in the shade. The swimming pool was a wonderful cool down after a long hot day of riding. The owner is friendly and helpful, no complaints at all. The site is not huge and it's up a large hill but not a problem for us on adventure bikes.
Super acceuil le chalet est très bien, la réception tres arrangeante nous avons pu nous retrouver en famille à l abri des arbres devant un panorama magnifique autour d un barbecue .vraiment sympa n hesiter pas(Translated by Google)Great welcome the chalet is very good, the reception very accommodating we were able to find ourselves with the family in the shelter of the trees in front of a magnificent panorama around a barbecue. really nice do not hesitate
Mc Maurice
17:06 12 Jun 22
(Translated by Google) Beautifully situated, surrounded by a quaint forest. Lots of trees, everything you need is there. Gladly again and then longer.(Original)Schön gelegen, umgeben von einem urigen Wald. Viel Baumbestand, alles da was man braucht. Gerne wieder und dann auch länger.
Iris Schäfer
14:25 11 Jun 22
(Translated by Google) Wonderful campsite, both for 1 and several nights.(Original)Heerlijke camping,zowel voor 1 als meerdere overnachtingen.
V40 Zichthof
08:16 07 Jun 22
(Translated by Google) Rest on top of a hill(Original)Rust boven op een heuvel
Wilma Van Zalinge
18:29 27 May 22
(Translated by Google) Nice campsite for a stopover to the south. Dijon isss in a short row. Distance.Friendly welcome and neat toilet block.The yurt we rented was fantastic. The separate kitchen with roof made our stay complete.(Original)Leuke camping voor een tussenstop naar het zuiden. Dijon iss op korte rij. Afstand.Vriendelijk onthaal en nette toiletgebouw.De yurt die wij huurden was fantastisch. De aparte keuken met overkapping maakte ons verblijf helemaal af.
Wilma Bout
18:33 26 Sep 21
(Translated by Google) Nice place. Stood one night.(Original)Fijne plek. Één nacht gestaan.
Olaf van der Wacht
13:01 04 Sep 21
Je recommande ce magnifique camping dépaysant, calme, arborée, piscine chauffée et tout pleins de choses à découvrir sur place(Translated by Google)I recommend this magnificent exotic campsite, quiet, wooded, heated swimming pool and plenty of things to discover on site
Julie Guerfi
20:40 24 Aug 21
(Translated by Google) Our regular stopover on our 2 day trip to Provence. Clean tasty fresh pizzas and a friendly welcome nicely located(Original)Onze vaste tussen stop op onze 2 daagse naar de provence. Proper lekkere verse pizza's en vriendelijk onthaal mooi gelege
Depoortere Hans
16:42 22 Aug 21
(Translated by Google) Clean and very tasty pizza 🍕(Original)Sauber und sehr leckere Pizza 🍕
Joerg Kwias
20:12 12 Aug 21