Bienvenue au « Relais des Hautes Côtes »
Ouverture du camping du 14 mai 22 au 9 septembre 2022.
Ouverture du kiosque service Pizzeria et des Piscines du 25 juin au 26 aout 2022 inclus
Nous avons le plaisir de vous accueillir, au Camping Le Relais des Hautes-Côtes, dans un cadre de verdure privilégié, à proximité de la réserve naturelle de « La combe Lavaux ».
Pour obtenir toutes les informations sur les services du camping, la météo, les commodités et les loisirs à proximité, consultez notre livret d'accueil électronique au lien suivant : https://notre.guide/livret-accueil-camping/
Au coeur de la Bourgogne, à 529 mètres d'altitude, sur les Hautes-Côtes de Nuits-Saint-Georges, le camping vous offrira une vue panoramique exceptionnelle sur la Vallée du Mont de Vergy.
Contactez-nous
Pour plus d'informations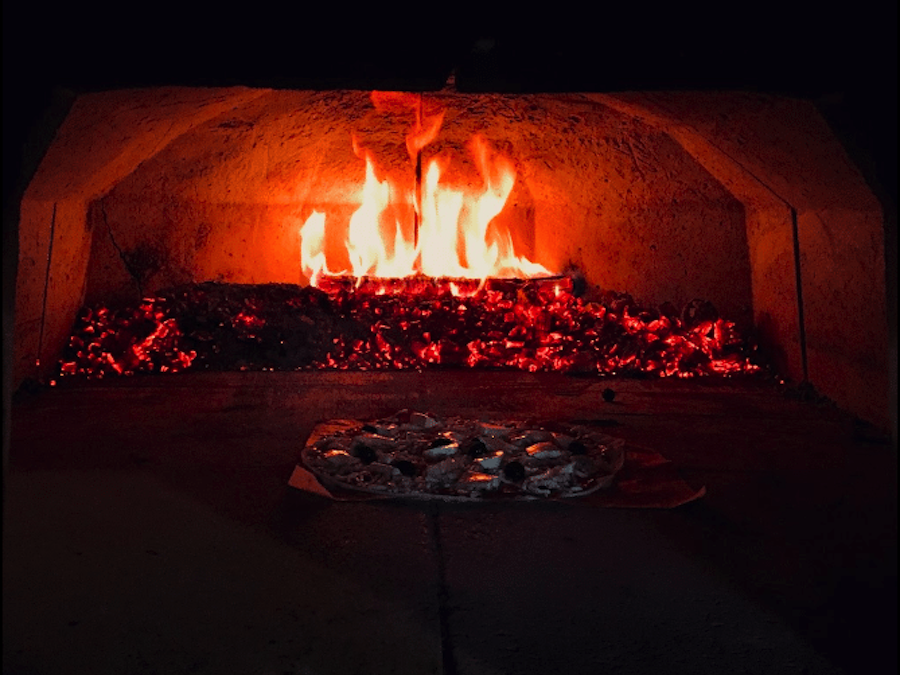 Kiosque service et Pizzeria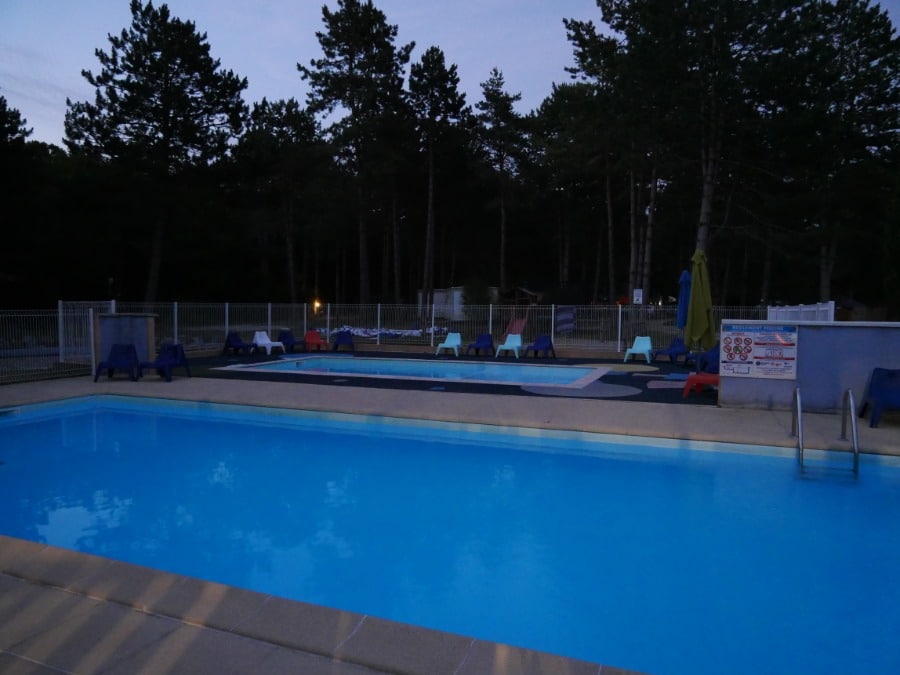 Piscines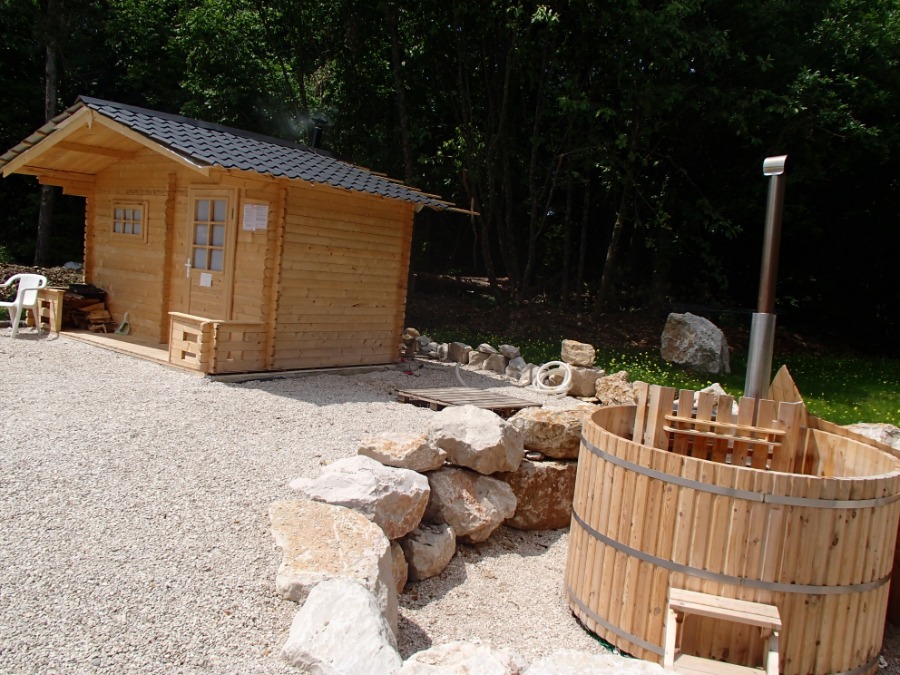 Espace détente
Nos clients
Ce que nos clients pensent de nos services :
(Translated by Google) Nice campsite for a stopover to the south. Dijon isss in a short row. Distance.Friendly welcome and neat toilet block.The yurt we rented was fantastic. The separate kitchen with roof made our stay complete.(Original)Leuke camping voor een tussenstop naar het zuiden. Dijon iss op korte rij. Afstand.Vriendelijk onthaal en nette toiletgebouw.De yurt die wij huurden was fantastisch. De aparte keuken met overkapping maakte ons verblijf helemaal af.
Wilma Bout
18:33 26 Sep 21
(Translated by Google) Nice place. Stood one night.(Original)Fijne plek. Één nacht gestaan.
Olaf van der Wacht
13:01 04 Sep 21
Je recommande ce magnifique camping dépaysant, calme, arborée, piscine chauffée et tout pleins de choses à découvrir sur place(Translated by Google)I recommend this magnificent exotic campsite, quiet, wooded, heated swimming pool and plenty of things to discover on site
Julie Guerfi
20:40 24 Aug 21
(Translated by Google) Our regular stopover on our 2 day trip to Provence. Clean tasty fresh pizzas and a friendly welcome nicely located(Original)Onze vaste tussen stop op onze 2 daagse naar de provence. Proper lekkere verse pizza's en vriendelijk onthaal mooi gelege
Depoortere Hans
16:42 22 Aug 21
(Translated by Google) Clean and very tasty pizza 🍕(Original)Sauber und sehr leckere Pizza 🍕
Joerg Kwias
20:12 12 Aug 21
Très copieux super accueil(Translated by Google)Very generous, super welcome
Maurice DOS SANTOS
06:49 08 Aug 21
Très chouette camping, proche de Dijon, bon accueil, bonne situation. Buvette, pizzeria, piscine et logements sympas !(Translated by Google)Very nice campsite, close to Dijon, warm welcome, good location. Refreshment bar, pizzeria, swimming pool and nice accommodations!
Kylian Choul
16:40 24 Jul 21
Friday At Siesta
20:56 23 Jul 21
Chris Brooke
14:23 19 Jul 21
(Translated by Google) Nicely located campsite. You can order freshly made pizza here, which is super tasty. At the campsite itself you have a beautiful view of the village of Chamboeuf, but if you walk 100 meters out of the road you have a path with a phenomenal sunset. The showers cost 50 cents. Not really expensive, but at most other campsites it's free.(Original)Mooi gelegen camping. Je kunt hier vers gemaakte pizza bestellen, die super lekker is. Op de camping zelf heb je een mooi uitzicht op het dorpje Chamboeuf maar als je even 100 meter de weg uitloopt heb je een pad met een fenomenale zonsondergang. De douches kosten 50 cent. Niet echt duur, maar bij de meeste andere campings is dat gratis.
Jeroen Mul
22:44 12 Jul 21
Accueil très sympathique. Pizza délicieuses et cadre de verdure magnifique.(Translated by Google)Very friendly welcome. Delicious pizza and beautiful green setting.
Ange Oudémon
07:04 12 Jul 21
Super endroit pour un week-end à deux pas de Dijon. Piscine, barbecue, trampoline, château gonflable... Du basique qui fait du bien(Translated by Google)Great place for a weekend close to Dijon. Swimming pool, barbecue, trampoline, bouncy castle ... Basics that feel good
Jouffroy Raphaël
11:17 10 Jul 21
(Translated by Google) Charming place with flair. Great Italian stone oven pizza!(Original)Charmanter Ort mit Flair. Super italienische Steinofen-Pizza!
Andreas Maria Baumeister
20:50 03 Jul 21
Camping idéalement situé au calme et au vert dans les hauteurs de la route des Grands Crus. Les gîtes sont propres et super agréables.Nous y reviendrons avec plaisir !(Translated by Google)Campsite ideally located in a quiet and green location on the heights of the Grands Crus route. The gites are clean and super nice.We will come back with pleasure!
emmanuel pouzin
06:02 28 Jun 21
Charmant petit camping bien équipé propre et accueillant. Les emplacements sont variés ombragé et la vue est sublime.(Translated by Google)Lovely, well-equipped, clean and welcoming campsite. The locations are varied shaded and the view is sublime.
Bush Berry Feel 2BF
07:41 13 Jun 21
Super endroit et l'accueil très sympa(Translated by Google)Great place and very friendly welcome
kiki Claude
14:46 19 May 21
Accueil super sympa et pizza très bonne. Un lieu agréable pour passer de bons moments entre amis ou en famille(Translated by Google)Super friendly welcome and very good pizza. A pleasant place to spend good times with friends or family
Thylou Thylou
06:42 19 Sep 20
Sympa et calme(Translated by Google)Friendly and calm
Christophe Latour
05:05 23 Aug 20
(Translated by Google) Nice place with a small pool, nice operators and delicious pizzas. The approach is a bit tricky, but also feasible with a trailer. If you can do it with the bigger ...(Original)Netter Platz mit kleinem Pool , netten Betreibern und leckeren Pizzen. Die Anfahrt ist etwas tricky, aber machbar auch mit Anhänger. Wenn man's kann auch beim größeren...
Wir Rezlabs
11:22 20 Aug 20
Camping calme,spacieux, ombragé, très bien équipé (piscine, jeux). Les yourtes sont adorables et les chalets très typés. Très bonnes pizzas, pas chères. Je comprends mal ces vacanciers qui s'indignent de payer une douche 50 centimes. Mais bah, il faut de tout pour faire un monde...(Translated by Google)Quiet, spacious, shaded, very well equipped campsite (swimming pool, games). The yurts are adorable and the chalets very distinctive. Very good pizzas, not expensive. I do not understand these vacationers who are indignant at paying 50 cents for a shower. But well, it takes everything to make a world ...
Benoit Pincemaille
07:07 19 Aug 20
Beautiful location , well maintained camp - owner is nice and fair.
Daniel Radu
06:59 19 Aug 20
Camping calme, bien entretenu, beaux emplacements, et avec surtout des gérants sympathiques et accueillants. De plus, la restauration est de qualité, et les tarifs tout à fait corrects(Translated by Google)Quiet, well-maintained campsite, beautiful pitches, and above all with friendly and welcoming managers. In addition, the catering is of high quality, and the prices are quite correct.
François Bonfanti
14:21 18 Aug 20
(Translated by Google) We thought this was a great campsite! When you arrive you feel immediately relaxed by the lavender bushes and pine trees everywhere. The reception was very friendly and during our stay the lady of the reception was super nice and helpful! Really a winner. There is a cozy terrace (pizza from our own oven and bread were delicious!) And a chill pool (water is cold but after a few seconds delicious during a heat wave). The sanitary facilities were very clean and modern. Lots of shade on the (otherwise spacious) place. The shower system worked well, great that the environment is taken care of! Many large supermarkets in the area and you are in Dijon in no time. Incidentally, the campsite has taken clear corona measures. In short: We would like to come back!(Original)We vonden dit een super camping! Als je aankomt voel je je meteen tot rust komen door de lavendelstruiken en de dennenbomen overal. Het ontvangst was zeer vriendelijk en gedurende ons verblijf was de mevrouw van de receptie super aardig en behulpzaam! Echt een topper. Er is een gezellig terras (pizza uit eigen oven en brood waren lekker!) en een chill zwembad (water is koud maar na enkele seconde heerlijk tijdens een hittegolf). Het sanitair was zeer schoon én modern. Veel schaduw op de (overigens ruime) plek. Het douche systeem werkte goed, super dat er om het milieu wordt gedacht! Veel grote supermarkten in de buurt en je zit binnen no time in Dijon. De camping heeft overigens duidelijke corona maatregelen genomen. Kortom: Wij komen graag terug!
Camping à taille humaine, très accueillant, propre, bien équipé.(Translated by Google)Campsite on a human scale, very welcoming, clean, well equipped.
Camille Mertens
06:33 10 Aug 20
Très très bien et un temps magnifique(Translated by Google)Very very good and wonderful weather
(Translated by Google) Beautiful, small and accessible campsite with very friendly staff. Very benevolent and helpful. Nice beautiful location, with a nice pizzeria. We were in a wooden igloo and it was romantic! Two adequate swimming pools and fun for children up to about 12 years old.The surroundings on the cote d'or are beautiful with the vines, but inland it is not very spectacular.We would love to come back again! Thanks!(Original)Prachtige, kleine en toegankelijke camping met zeer vriendelijk personeel. Erg welwillend en behulpzaam. Mooie fraaie locatie, met een leuke pizzeria. Wij zaten in een houten iglo en die was romantisch! Twee voldoende zwembaden en leuk voor kinderen tot ongeveer 12 jaar.De omgeving is aan de cote d'or schitterend met de wijnranken, maar landinwaarts is het niet heel spectaculair.Wij komen ontzettend graag weer terug! Bedankt!
Koene van Rossum
13:13 06 Aug 20
(Translated by Google) Nice little campsite. The pizza is delicious.(Original)Schöner kleiner Campingplatz. Die Pizza ist sehr lecker.
swen nultsch
11:16 30 Jul 20
Nous y sommes restés pour une nuit, de passage en Bourgogne.1 seul point négatif qui est TRÈS personnel : le nombre d'insectes. Guêpes et papillons parmis d'autres. Pour une phobique comme moi, c'était compliqué.Néanmoins il y a beaucoup de points positifs : lieu très vert (d'où la grande biodiversité), très bon accueil, sanitaires niquels ! La piscine est un plus pour les enfants ainsi que le château gonflable. Pour couronner le tout, les pizzas que la gérante fait au feu de bois sont excellentissime !! Le rapport qualité prix est parfait. Je recommande fortement !(Translated by Google)We stayed there for one night, while in Burgundy.Only one negative point which is VERY personal: the number of insects. Wasps and butterflies among others. For a phobic like me, it was complicated.Nevertheless there are many positive points: very green place (hence the great biodiversity), very good reception, sanitary niquels! The swimming pool is a plus for the children as well as the bouncy castle. To top it off, the pizzas that the manager makes over a wood fire are extremely good !! The value for money is perfect. I highly recommend !
Les collabo' (Poucelyna)
12:43 23 Jul 20
(Translated by Google) Small campsite, but very friendly service and very clean. Highly recommended. The only downside, nothing in the shower to hang your things(Original)Klein camping, maar zeer vriendelijke bediening en heel proper. Zeker een aanrader. Het enige minpuntje, in de douche niks om je spullen op te hangen
Jessica Cuyvers@hotmail.com Cuyvers
07:44 14 Jul 20