Bienvenue au « Relais des Hautes Côtes »
Ouverture du camping du 29 avril au 09 septembre 2023.
Ouverture du kiosque service Pizzeria et des Piscines du 24 juin au 01 septembre 2023 inclus.
Nous avons le plaisir de vous accueillir, au Camping Le Relais des Hautes-Côtes, dans un cadre de verdure privilégié, à proximité de la réserve naturelle de « La combe Lavaux ».
Pour obtenir toutes les informations sur les services du camping, la météo, les commodités et les loisirs à proximité, consultez notre livret d'accueil électronique au lien suivant : https://notre.guide/livret-accueil-camping/
Au coeur de la Bourgogne, à 529 mètres d'altitude, sur les Hautes-Côtes de Nuits-Saint-Georges, le camping vous offrira une vue panoramique exceptionnelle sur la Vallée du Mont de Vergy.
Contactez-nous
Pour plus d'informations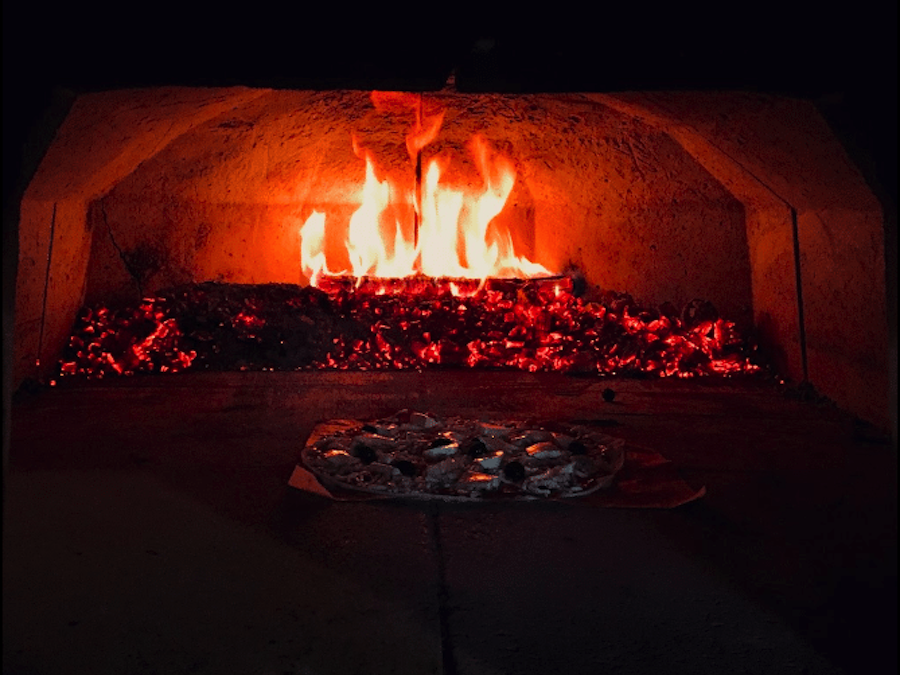 Kiosque service et Pizzeria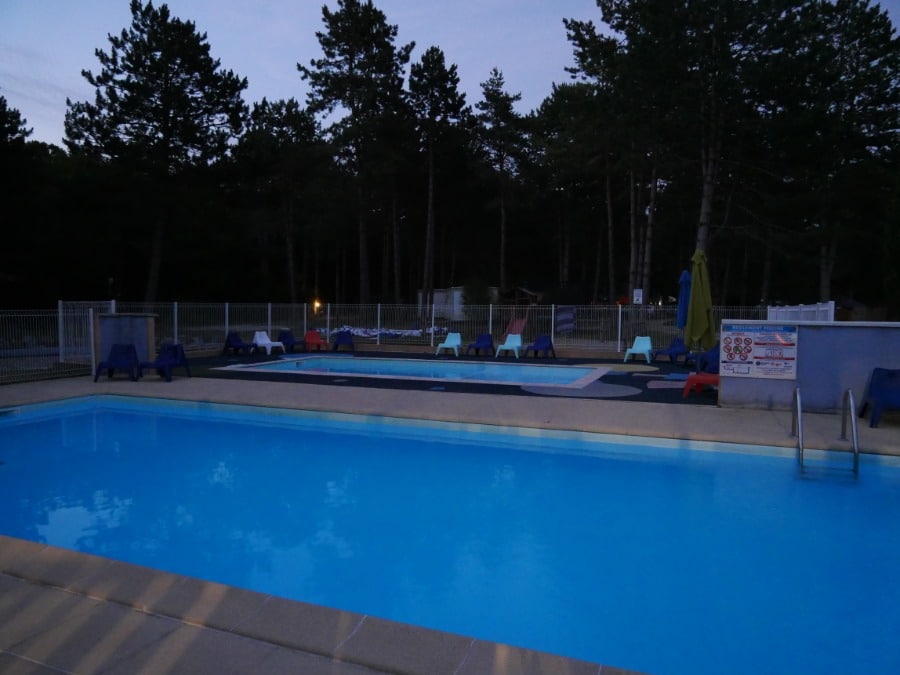 Piscines
Nos clients
Ce que nos clients pensent de nos services :
We went here Just before high season started. It was so quiet and peacefull there. Great area as well to go for a walk or go into the mountains. And also the prices were also reasonable
Hayley van Esch
11:34 31 May 23
Ein sehr gepflegter Platz mitten im Wald auf einem Berg gelegen mit atemberaubende Sicht über die Weinberge der Region. Alles sehr ruhig, tipptopp gepflegt und sehr freundlicher Service. Preis-Leistungs-Verhältnis absolut in Ordnung. Können wir nur empfehlen.(Translated by Google)A very well-kept place in the middle of the forest on a mountain with a breathtaking view of the region's vineyards. Everything was very quiet, immaculately maintained and very friendly service. Value for money absolutely fine. We can only recommend.
Volker Luecke
08:46 27 May 23
(Translated by Google) A magnificent campsite surrounded by nature. Ideal for visiting the wine route with friends.An extremely kind owner who upgraded us at no extra charge. So rare these days that it really needs to be pointed out.(Original)Un magnifique camping dans la nature .idéal pour visiter la route des vins entre amis.Une propriétaire d'une extrême gentillesse qui nous a surclassés sans supplément. Tellement rare de nos jours qu'il faut vraiment le signaler.
Sylvie Fleurquin
16:32 10 May 23
(Translated by Google) Campsite ideally located in a large wooded park where you can find lily of the valley. A small desirable improvement: closing access to the campsite at 10 p.m. We stayed two nights and both nights motorhomes arrived at 11 p.m. with all the noise that entails. Otherwise, very clean toilets, and the owner very helpful. Thank you again ma'am for helping us out.(Original)Camping idéalement situé dans un grand parc boisé où l'on trouve du muguet. Une petite amélioration souhaitable : fermeture de l'accès au camping à 22 heures. Nous sommes restés deux nuits et les deux nuits, des campings cars sont arrivés à 23 heures avec tout les bruits que ça implique. Sinon, sanitaires très propres, et la patronne très serviable. Merci encore madame de nous avoir depannés.
Bernard BAILLOT
17:01 04 May 23
(Translated by Google) Pleasant campsite well located in a green setting and a superb region. I don't generally like campsites with mobile homes, but these were well assimilated to the rest of the pitches. Pizzas are on sale in the evening and are recommendable.Yes, the showers are chargeable but being myself the son of campsite managers, I can assure you that some people use the shower for much more than just washing themselves. In this context of water shortages, I find the system totally acceptable.NL - Fijna camping, mooi gelegen met veel bomen in een prachtige omgeving. De stacaravans zijn niet storend en goed geïntegreerd in de camping. De pizza's die 's avonds worden geserveerd zijn lekker. Douchen kost inderdaad 50 cent, maar daarmee voorkom je wel dat mensen te lang onder de douche staan, wat in deze tijden van droogte zeer acceptabel is.(Original)Camping agréable bien situé dans un cadre verdoyant et une superbe région. Je n'aime généralement pas les campings à mobile-homes mais ces derniers étaient bien assimilés au reste des emplacements. Des pizzas sont en vente en soirée et sont recommendables.Oui, les douches sont payantes mais étant moi-même fils de gérants de camping, je peux assurer que certaines personnes utilisent la douche pour bien plus que simplement se laver. En ce contexte de pénuries d'eau, je trouve le système totalement acceptable.NL - Fijna camping, mooi gelegen met veel bomen in een prachtige omgeving. De stacaravans zijn niet storend en goed geïntegreerd in de camping. De pizza's die 's avonds worden geserveerd zijn lekker. Douchen kost inderdaad 50 cent, maar daarmee voorkom je wel dat mensen te lang onder de douche staan, wat in deze tijden van droogte zeer acceptabel is.
Guy van Nifterik
21:44 20 Sep 22
(Translated by Google) Beautiful location, clean sanitary facilities, beautiful pitch. Now we were in the late season so very quiet.(Original)Prachtige locatie, schoon sanitair, prachtige staplaats. Nu waren we in het naseizoen dus erg rustig.
Johan ter Denge
07:07 11 Sep 22
(Translated by Google) Wonderful stay. A simple, uncomplicated campsite as you wish in France. We were there just before closing (9-9), but still a friendly welcome 😃 Nice big pitches between the trees. Beautiful view. Close to the vineyards and Dijon which is well worth a visit.(Original)Heerlijk verblijf. Een eenvoudige, ongecompliceerde camping zoals je in Frankrijk wenst. We waren er vlak voor de sluiting (9-9), maar nog altijd een vriendelijke ontvangst 😃 Mooie grote plaatsen tussen de bomen. Prachtig uitzicht. Vlak bij de wijngaarden en Dijon dat zeker de moeite van een bezoek waard is.
Jan de Wit
15:10 09 Sep 22
(Translated by Google) A nice stopover, large pitches, and very clean sanitary facilities.Too bad the Dutch who leave early in the morning slam their doors countless times 😡 .(Original)Une belle halte, des grands emplacements , et des sanitaires très propres.Dommage que les Hollandais qui partent tôt le matin claquent leurs portières un nombre incalculable de fois 😡 .
Chantal Guyot
11:53 07 Sep 22
(Translated by Google) Great campsite.Very friendly owners despite what I have read.If necessary, they respond present, we have had proof of this.We will return to you, that's for sure.Cordially.Fabienne Collard.(Original)Camping super.Propriétaires très sympathiques malgré ce que j'ai pu lire.En cas de besoin, ils répondent présents, nous en avons eu la preuve.Nous retournerons chez vous, c'est certain.Cordialement.Fabienne COLLARD.
Fabienne Collard
19:22 04 Sep 22
Ein kleiner, sehr schöner Platz. Eigentlich zu schade für nur eine Nacht.(Translated by Google)A small, very beautiful place. Too bad for just one night.
Nadine Gundersen
15:44 03 Sep 22
A lovely site. Nice large plots. Facilities were very clean. A beautiful area. Would definitely return.
Julie Baines
13:13 02 Sep 22
Stayed for 1 night. Very spacious sites with good privacy & peaceful. All facilities very clean. Amazing views. Would definitely stay again and recommend.
Kids loved the trampoline and the pool. Up a mighty hill which makes for lovely views but tricky for cycling home. Spacious, shady pitches. Good pizza.
Catherine Fisher
18:54 30 Aug 22
(Translated by Google) Very pleasant campsite with very large, well shaded pitches.Quiet at the top of the village near the forest with a very beautiful view.Beautiful swimming pools, multiple games for children.Snack with excellent pizzas.Friendly welcome.Very decent price.(Original)Camping très agréable avec de très grands emplacements bien ombragés.Au calme tout en haut du village près de la forêt avec une très belle vue.Belles piscines, multiples jeux pour les enfants.Snack avec d'excellentes pizzas.Accueil sympathique.Prix très convenable.
Isabelle Dorigo
07:41 30 Aug 22
Ein wunderbar romantischer Campingplatz mitten in der Natur.Sehr freundliches Team.(Translated by Google)A wonderfully romantic campsite in the middle of nature. Very friendly team.
Martin Sager
08:22 27 Aug 22
What a very nice experience and very nice and helpfull people. We enjoyed oud stay very much. It is a relative small camping but with all necessary clean facillities and the best view you can imagine. The homemade pizza was also the best!
Angelique de Jong
08:18 27 Aug 22
(Translated by Google) Quiet place Very nice staff. Delicious pizzas and good lambrusco :)Showers are paid separately but very clean and up-to-date facilities. It has a swimming pool and a children's play area with inflatables. Excellent Quality/Price ratio. Highly recommended.(Original)Lloc tranquil. Personal molt agradable. Pizzes bonissimes i bon lambrusco :)Dutxes es paguen a part pero instalacions molt netes i actuals. Té piscina i zona de jocs per nens amb inflables. Relació Qualitat/Preu excel·lent. Molt recomanable.
Ein sehr schön Gelegener Campingplatz auf einem kleinen, bewaldeten Hochplateaux. Das Personal ist freundlich. Warmes Wasser zum Duschen kostet extra, wie häufig auf französischen Campingplätzen. Die Sanitäranlagen sind sauber. Das kleine Restaurant bietet vorzügliche Pizzen und Salate.(Translated by Google)A very nicely located campsite on a small, wooded high plateau. The staff is friendly. Hot water for showers costs extra, as is often the case on French campsites. The sanitary facilities are clean. The small restaurant offers excellent pizzas and salads.
Adrian Rohde
17:29 23 Aug 22
(Translated by Google) Very nice campsite, small, cozy and welcoming. Children's play area, tree-lined, bar, possibility to order bread, pain au chocolat and croissants. The manager is of Italian origins and in the evening he makes pizza, very good! The campsite is located in the heart of the countryside, Burgundy area, it really deserves! All services for campers and clean bathrooms.(Original)Camping molto carino, di piccole dimensioni, raccolto e accogliente. Area giochi per bimbi, benalberato, bar, possibilità di ordinare pane, pain au chocolat e croissant. Il gestore è di origini italiane e la sera fa la pizza, molto bene! Il camping si trova nel cuore della campagna, zona della Borgogna, merita davvero! Tutti i servizi per i camper e bagni puliti.
Elena Palumbo
17:01 23 Aug 22
(Translated by Google) We were prepared thanks to other reviews regarding the route there. Tip: follow the directions on the website and not GoogleMaps! The last part is indeed very steep with an unexpected bend, but doable (if your combination is responsible). From 3 pm you can smell a burning smell because then the pizza oven is fired up for the most delicious and authentic pizzas from miles around. Here you will notice the Italian influences the most. Swimming pool is heated but with a lot of chlorine. The campsite is also very child-friendly.There is no supermarket in the vicinity and the shop at the campsite is very limited.Four stars, because we sat with the caravan against low-hanging branches and showering is with coins in a device outside the shower.(Original)We waren voorbereid dankzij andere recensies m.b.t. de route ernaartoe. Tip: volg de aanwijzingen op de website en niet GoogleMaps! Het laatste stuk is inderdaad erg stijl met een onverwachte bocht, maar wel te doen (mits je combinatie verantwoord is). Vanaf 15u ruik je een brandlucht want dan wordt de pizzaoven opgestookt voor de meest heerlijke en authentieke pizza's uit de wijde omtrek. Hieraan merk je nog het meest de Italiaanse invloeden. Zwembad is verwarmd maar wel met heel erg veel chloor. Camping is verder zeer kindvriendelijk.Er is overigens geen supermarkt in de nabije omgeving en het winkeltje bij de camping is zeer beperkt.Vier sterren, want wij zaten met de caravan tegen laaghangende takken aan en douchen is met muntjes in een apparaat buiten de douche.
Monique Peters
12:00 22 Aug 22
(Translated by Google) Friendly, quiet and relaxing campsite with a magnificent view(Original)Sympathique camping calme et reposante ec vue magnifique
Laurent Lebreton
09:18 21 Aug 22
(Translated by Google) Great welcome, very helpful staff. They put us in touch with a local mechanic who came to the campground to fix a major problem on the RV. You can order baguettes, croissants and pain au chocolat for breakfast, amazing.Modest services, especially those for men, but acceptable cleanliness and plenty of hot water.(Original)Ottima accoglienza, personale molto disponibile. Ci hanno messo in contatto con un meccanico del posto che è venuto in campeggio per risolvere un grosso problema sul camper. Si possono ordinare per la colazione le baguette, i croissant e il pain au chocolat, strepitosi.Servizi modesti, soprattutto quelli degli uomini, ma pulizia accettabile e acqua calda abbondante.
Luca Musner
09:20 17 Aug 22
(Translated by Google) We spent the night here on our way through. Great campsite with swimming pool. Sanitary is a bit outdated but clean.(Original)We hebben hier op de doorreis overnacht. Prima camping met zwembad. Sanitair is wat verouderd maar wel proper.
Monique Coumans
08:06 17 Aug 22
(Translated by Google) Nice campsite, had not been reserved for us as a transit campsite so only had one night. Friendly owners, asked if they should speak French or English, very nice of them. Ate delicious pizza in the evening. You can order bread the day before for the next day.Neat and clean sanitary facilities. The only drawback is that the shower coin box is outside the shower cubicle. A really nice campsite!(Original)Fijne camping, hadden niet gereserveerd was voor ons als doorreiscamping dus hadden maar één overnachting. Vriendelijke eigenaren, vroegen of ze Frans of Engels moesten spreken, erg netjes van ze. ''s avonds lekkere pizza gegeten. Je kan de dag van te voren brood bestellen voor volgende dag.Net en schoon sanitair. Enig nadeel is dat het kastje voor douchemuntje buiten douchecabine staat. Verder echt een fijne camping!
Marilou Grenouillat
08:18 15 Aug 22
(Translated by Google) Very quiet and well-maintained small-scale family campsite. Friendly owners. Tasty pizzas baked in an authentic pizza oven. Well-kept and clean sanitary facilities and the method of using coins for hot water in the showers works perfectly and ensures that showers are always available. A cold shower is also wonderful in the hot weather. Ideal base for mtb and walking tours or a visit to Dijon. Highly recommended for a week's stay to relax in this beautiful region. Family Casteleyn from Belgium(Original)Heel rustige en verzorgde kleinschalige familiecamping. Vriendelijke eigenaars. Lekkere pizza's gebakken in authentieke pizzaoven. Verzorgd en proper sanitair en methode van muntjes voor warm water bij de douches werkt perfect en zorgt ervoor dat er altijd douches beschikbaar zijn. Koude douche is trouwens ook heerlijk bij het warme weer. Ideale uitvalbasis voor mtb en wandeltochten of bezoek aan Dijon. Echte aanrader voor weekje verblijf om te onthaasten in deze prachtige streek. Fam. Casteleyn uit België
Kathleen Van Damme
11:51 14 Aug 22
(Translated by Google) Magical place!! Breathtaking scenery and delicious pizzas.(Original)Lieu magique !! Un paysage à couper le souffle et des pizzas délicieuses.
Fabrice Berger
18:36 12 Aug 22
(Translated by Google) Very nice home.Nice campsite, swimming pool, well equipped(Original)Très bon accueil.Jolie camping, piscine, bien équipé
Christian Lhote
09:32 07 Aug 22
(Translated by Google) Friendly and helpful staff. Clean bathrooms. Huge and well shaded pitches. Large play area for children. Enchanting view of Chambœuf. To all this are added extra-small prices. We happened upon it by chance and it was really lucky!!! 5 deserved stars!(Original)Personale cordiale e disponibile. Bagni pulitissimi. Piazzole enormi e ben ombreggiate. Ampia area giochi per i bimbi. Vista incantevole di Chambœuf. A tutto ciò si aggiungono prezzi extrasmall. Ci siamo capitati per caso ed è stata davvero una fortuna!!! 5 stelle strameritate!
Mary Frascaroli
18:52 06 Aug 22
(Translated by Google) Telephone reception, reception, restaurant, staff, sanitary facilities, location, pizza, only positive!!!The staff are lovely.Sanitary clean and very good condition!To recommend !(Original)Accueil téléphonique , réception , restaurant , personnel , sanitaires, emplacement , pizza, que du positif !!!Le personnel est adorable .Sanitaires propres et très bon état !A recommander !
Valou Place
09:58 06 Aug 22
(Translated by Google) Great campsite for families with children. Very clean. Well shaded. Located near a forest. I highly recommend.(Original)Camping génial pour les familles avec enfants. Très propre. Bien ombragé. Situé à proximité d'une forêt. Je recommande vivement.
Brigitte Perrier
06:50 06 Aug 22
Perfect for our one night stop over, could easily stay longer. Lovely pool, fab views, nice pitches and friendly and helpful staff. Great pizzas from the bar.
Eloise Grove
06:00 04 Aug 22
(Translated by Google) Great place, friendly professional team available. Impeccable location and superb environment. I recommend(Original)Super lieu, équipe disponible agréable professionnel. Emplacement impeccable et cadre environnement superbe. Je recommande
(Translated by Google) 3 nights, pleasant family campsite, quiet, surrounded by trees.Well equipped (swimming pool, bouncy castle, trampoline, ping-pong provide your rackets)Youthe, chalets are charming...Seen on the village.The shop is a small refrigerator.Homemade pizza on site, a delight, cooked in a wood-fired pizza oven.(Original)3 nuits , camping familial agréable,calme, entouré arbre.Bien équipée ( piscine, château gonflable, trampoline, ping-pong prévoir ses raquettes)Youthe, chalets sont charmants...Vu sur le village.La boutique est un petit réfrigérateur.Pizza fait maison sur place , un délices , cuit aux four a pizzas à Bois .
(Translated by Google) I saw some negative reviews then I said to myself that people who complain are above all people who complain 😅A week's stay in a tent, I enjoyed: quiet camping, pitch in the shade and surrounded by hedges, swimming pools, bouncy castle, trampoline, delicious wood-fired pizza, pastries, clean sanitary facilities.Thanks for the welcome 👍(Original)J'ai vu quelques avis négatif puis je me suis dit que les gens qui râlent, c'est avant tout des gens qui râlent 😅Séjour d'une semaine en tente, j'ai apprécié : camping au calme, emplacement à l'ombre et entouré de haies, piscines, château gonflable, trampoline, pizza au feu de bois délicieuses, viennoiseries, sanitaires propres.Merci pour l'accueil 👍
florian M.
16:30 28 Jul 22
(Translated by Google) Nice place.Beautiful view.Delicious pizzasCould be pruned a bit but the environment is great!Quite a hill to reach the campsite(Original)Mooie plek.Prachtig uitzicht.Heerlijke pizza sZou wel beetje gesnoeid mogen worden maar omgeving is top!Flinke heuvel om camping te bereiken
petra andeweg
12:39 28 Jul 22
(Translated by Google) Nice little pool and children's pool. Clean sanitary facilities. Friendly hardworking people. Own pizza oven. Beautiful places in the shade.(Original)Mooi klein zwembad en kinderbad. Schoon sanitair. Vriendelijke hardwerkende mensen. Eigen pizza oven. Mooie plaatsen in de schaduw.
Gert-Jan Bakelaar
07:16 25 Jul 22