Bienvenue au « Relais des Hautes Côtes »
Fermeture annuelle du camping et des services le mercredi 26 août 2020.
Camping and services closed on August, 26th of 2020 due to this special year situation. We'd be glad to see you next year.
La fréquentation due à la situation sanitaire actuelle ne justifie pas une ouverture prolongée du camping, au plaisir de vous retrouver l'année prochaine.
Nous avons le plaisir de vous accueillir, au Camping Le Relais des Hautes-Côtes, dans un cadre de verdure privilégié, à proximité de la réserve naturelle de « La combe Lavaux ».
Pour obtenir toutes les informations sur les services du camping, la météo, les commodités et les loisirs à proximité, consultez notre livret d'accueil électronique au lien suivant : https://notre.guide/livret-accueil-camping/
Au coeur de la Bourgogne, à 529 mètres d'altitude, sur les Hautes-Côtes de Nuits-Saint-Georges, le camping vous offrira une vue panoramique exceptionnelle sur la Vallée du Mont de Vergy.
Contactez-nous
Pour plus d'informations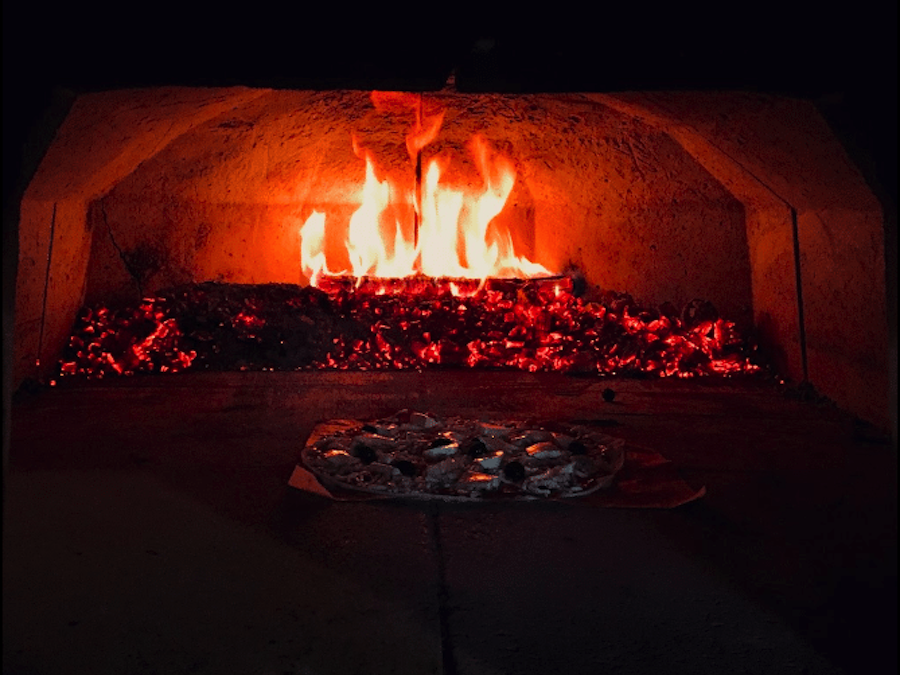 Kiosque service et Pizzeria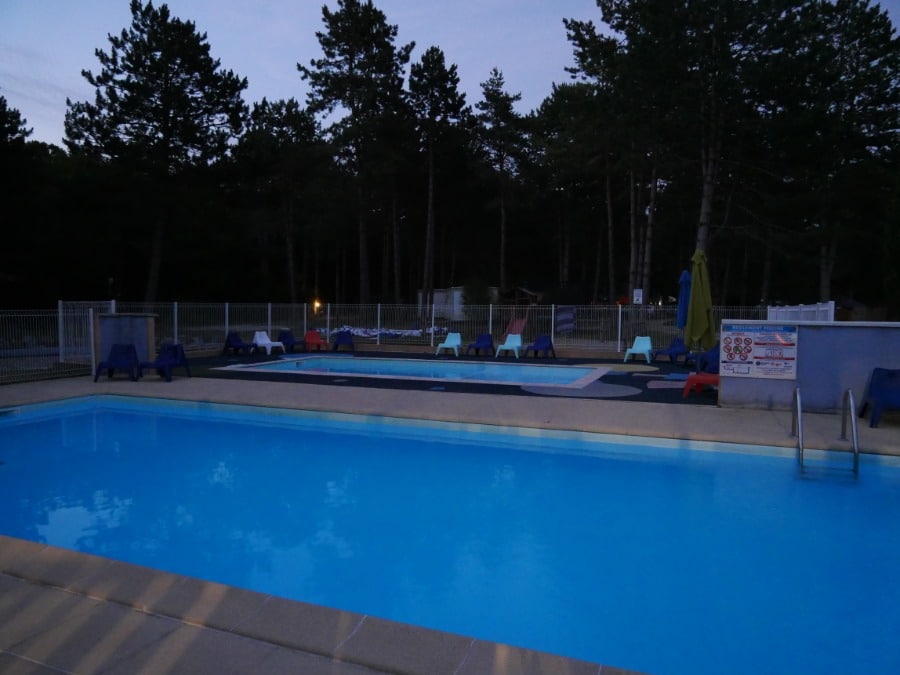 Piscines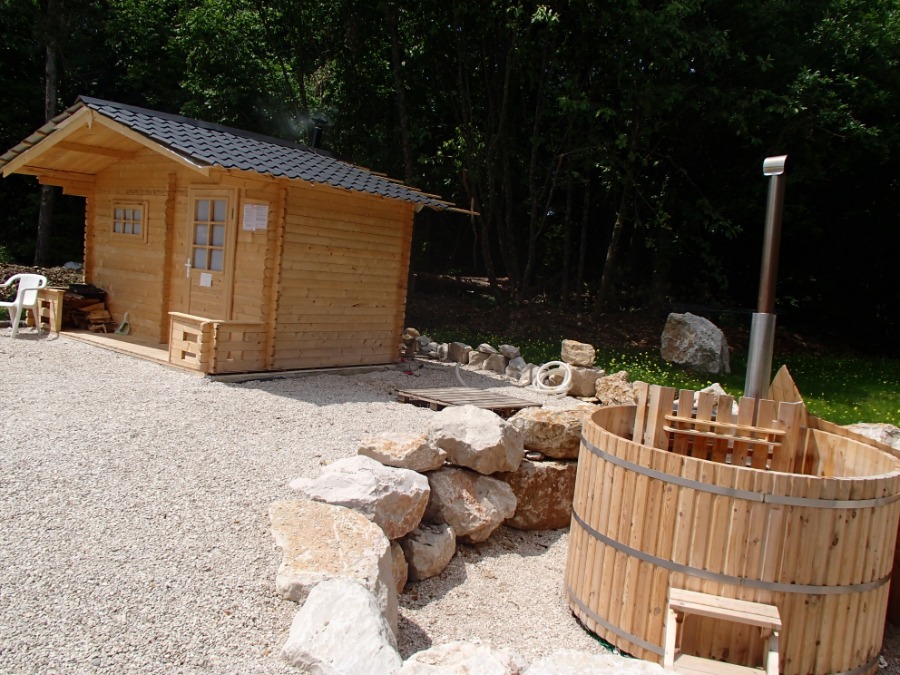 Espace détente
Nos clients
Ce que nos clients pensent de nos services :
We vonden dit een super camping! Als je aankomt voel je je meteen tot rust komen door de lavendelstruiken en de dennenbomen overal. Het ontvangst was zeer vriendelijk en gedurende ons verblijf was de mevrouw van de receptie super aardig en behulpzaam! Echt een topper. Er is een gezellig terras (pizza uit eigen oven en brood waren lekker!) en een chill zwembad (water is koud maar na enkele seconde heerlijk tijdens een hittegolf). Het sanitair was zeer schoon én modern. Veel schaduw op de (overigens ruime) plek. Het douche systeem werkte goed, super dat er om het milieu wordt gedacht! Veel grote supermarkten in de buurt en je zit binnen no time in Dijon. De camping heeft overigens duidelijke corona maatregelen genomen. Kortom: Wij komen graag terug!
Camping à taille humaine, très accueillant, propre, bien équipé.
Camille Mertens
06:33 10 Aug 20
Très très bien et un temps magnifique
Prachtige, kleine en toegankelijke camping met zeer vriendelijk personeel. Erg welwillend en behulpzaam. Mooie fraaie locatie, met een leuke pizzeria. Wij zaten in een houten iglo en die was romantisch! Twee voldoende zwembaden en leuk voor kinderen tot ongeveer 12 jaar.De omgeving is aan de cote d'or schitterend met de wijnranken, maar landinwaarts is het niet heel spectaculair. Wij komen ontzettend graag weer terug! Bedankt!
Koene van Rossum
13:13 06 Aug 20
Camping calme, bien entretenu, beaux emplacements, et avec surtout des gérants sympathiques et accueillants. De plus, la restauration est de qualité, et les tarifs tout à fait corrects
François Bonfanti
21:52 02 Aug 20
(Translated by Google) Nice little campsite. The pizza is delicious.(Original)Schöner kleiner Campingplatz. Die Pizza ist sehr lecker.
swen nultsch
11:16 30 Jul 20
Nous y sommes restés pour une nuit, de passage en Bourgogne. 1 seul point négatif qui est TRÈS personnel : le nombre d'insectes. Guêpes et papillons parmis d'autres. Pour une phobique comme moi, c'était compliqué.Néanmoins il y a beaucoup de points positifs : lieu très vert (d'où la grande biodiversité), très bon accueil, sanitaires niquels ! La piscine est un plus pour les enfants ainsi que le château gonflable. Pour couronner le tout, les pizzas que la gérante fait au feu de bois sont excellentissime !! Le rapport qualité prix est parfait. Je recommande fortement !(Translated by Google)We stayed there for one night, while in Burgundy.Only one negative point which is VERY personal: the number of insects. Wasps and butterflies among others. For a phobic like me, it was complicated.Nevertheless there are many positive points: a very green place (hence the great biodiversity), very good reception, sanitary niquels! The swimming pool is a plus for the children as well as the bouncy castle. To top it off, the pizzas that the manager makes over a wood fire are extremely good !! The value for money is perfect. I highly recommend !
Les collabo'
12:43 23 Jul 20
(Translated by Google) Small campsite, but very friendly service and very clean. Highly recommended. The only downside, nothing in the shower to hang your things(Original)Klein camping, maar zeer vriendelijke bediening en heel proper. Zeker een aanrader. Het enige minpuntje, in de douche niks om je spullen op te hangen
Jessica Cuyvers@hotmail.com Cuyvers
07:44 14 Jul 20
(Translated by Google) A wonderfully beautiful piece of earth with heavenly peace right on the edge of the forest. We planned 1 night and stayed 3. We felt very welcome and would love to come back. Many thanks!!(Original)Ein traumhaft schönes Fleckchen Erde mit himmlischer Ruhe direkt am Waldrand. Wir planten 1 Nacht und blieben 3. Wir fühlten uns sehr herzlich aufgenommen und werden gerne wieder kommen. Vielen Dank!!
Juliane Simon
19:50 07 Jul 20
(Translated by Google) Peaceful little site on a mountain top. Top service. And the camping bar / restaurant has tasty pizzas from the wood-fired oven.(Original)Rustige kleine camping op bergtop. Top service. En de camping bar / restaurant heeft lekkere pizza's uit de houtgestookte oven.
Cedric De Brauwere
13:47 04 Jul 20
Very nice compact and simple camping in beautiful location.In one review someone complains that it is hard to manoeuvre a big motorhome and a trailer (with a car) to the campsite. Yes it is and that is an extra star for me 🙂
Hans Brinker
13:20 21 Mar 20
(Translated by Google) Beautiful campsite on top of a mountain, quiet and beautiful environment. a pity that no food was available while it was indicated on the site that pizzas could still be ordered until 15 September. otherwise neat campsite unique place to stay(Original)Mooie camping boven op een berg, rustig en prachtige omgeving. jammer dat er geen eten te halen viel terwijl het wel aangegeven stond op de site dat er nog pizza's besteld konden worden tot 15 september. verder nette camping unieke plek om te verblijven
(Translated by Google) Top place! Wonderfully quiet location. Friendly welcome, clean bathrooms.(Original)Top plek! Heerlijk rustige locatie. Vriendelijk ontvangst, schoon sanitair.
Renee De Loos
19:01 05 Sep 19
(Translated by Google) Located high up on the hill, at the foot of which fine vines are spread, it lacks nothing .... a beautiful combination of charm and comfort Excellent value for money! Highly recommended.(Original)Situato in alto sulla collina, ai cui piedi si stendono vitigni pregiati, non manca di nulla.... un bel connubio di fascino e comodità Ottimo rapporto qualità prezzo! Consigliatissimo.
Nous avons séjourné une semaine dans le chalet gevrey chambertin. Camping très agréable, foret a proximité, coin ombragé par endroit. Les gérants sont très agréables, Mme Molinaro est très gentille et les pizzas sont vraiment délicieuses.Nous reviendrons avec un immense plaisir pour d'autres vacances.Camping au top !!!!(Translated by Google)We stayed for a week in the Gevrey Chambertin chalet. Very nice campsite, forest nearby, shady corner in some places.The managers are very nice, Mrs. Molinaro is very kind and the pizzas are really delicious.We will be back with immense pleasure for other holidays.Camping at the top !!!!
Pauline Aubry
18:08 26 Aug 19
Camping familial très accueillant, dans un joli cadre et surtout.. Meilleures pizzas de la région !(Translated by Google)Very welcoming family campsite, in a beautiful setting and especially .. Best pizzas in the area!
Pénélope Crl
07:20 24 Aug 19
(Translated by Google) Perfect campsite, too bad he is not really in a nice place.(Original)Perfecte camping, jammer dat hij niet echt op een mooie plek is.
Immo Hoogerwerf
06:29 24 Aug 19
Lovely campsite with amazing views, staff and pizza. We could not have asked for more!
Nayera Ibrahim
10:43 23 Aug 19
Camping nature paisible et accueillant(Translated by Google)Camping nature peaceful and welcoming
dominique milanese
08:38 19 Aug 19
Jolie petit camping!Bien pour les petits et grand enfants.La piscine est propre et belle.Douche payante 0,50centimes les 5 min.Dommage que le personnel n'est pas accueillant à la réception.(Translated by Google)Nice little campsite!Good for small and big kids.The pool is clean and beautiful.Paying shower 0,50centimes the 5 min.Too bad the staff is not welcoming at the front desk.
Nancy Knockaert
10:48 17 Aug 19
(Translated by Google) Campsite in a quiet location. Nice base for Burgundy. Very good pizzas from our own oven. Friendly staff.(Original)Rustig gelegen camping. Mooie uitvalsbasis voor de Bourgogne. Erg goede pizza's uit eigen oven. Vriendelijk personeel.
(Translated by Google) The fam has been there for 39 years ... so that says enough ... fantastic owners and really very customer friendly ... we must really miss this year's pizza ... because they are delicious ... hope to see them again soon enjoy there ...(Original)De fam staat daar al 39 jaar...dus dat zegt al genoeg...fantastische eigenaars en echt heel klantvriendelijk...pizza moeten wij dit jaar echt missen..want ze zijn heerlijk...hoop ze snel weer te zien wij genieten daar...
Leny Beersma
19:31 14 Aug 19
(Translated by Google) A small corner of paradise in the heart of Burgundy at an economical price. Chosen by chance, after a short climb a little difficult, you arrive at this wonderful campsite, on the top of the hill, practically in the woods, with a spectacular view. A fairytale place, kind and friendly managers. It is not a 4-star hotel but for a camper it is even better ... and then it really lacks nothing: swimming pool, games for children, barbecue area. Final treat: an excellent pizza cooked in a wood oven. Only drawback: the bathrooms for men are not the best, while those for women are perfect.(Original)Un piccolo angolo di paradiso nel cuore della Borgogna ad un prezzo economico. Scelto per caso, dopo una breve salita un po' ardua, si arriva in questo camping meraviglioso, in cima alla collina, praticamente in mezzo al bosco, con una vista spettacolare. Un posto da fiaba, gestori gentilissimi e simpatici. Non è un 4 stelle ma per un campeggiatore è anche meglio...e poi non gli manca proprio niente: piscina, giochi per i bimbi, area barbecue. Chicca finale: una pizza eccellente cotta nel forno a legna. Unico difetto: i bagni per gli uomini non sono il massimo, mentre quelli per le donne sono perfetti.
Stefano Brocchetto
08:23 13 Aug 19
Camping tres agréable calme proprete irréprochable discretion de la part des propriétaires et des campeurs.(Translated by Google)Camping very nice quiet cleanliness irreproachable discretion on the part of the owners and campers.
Fabienne BARROT
13:15 09 Aug 19
(Translated by Google) Quiet camping, next to Dijon, lots of trees and wooded area next to it. Very friendly people, very good pizzas, clean toilets and showers. Very recommendable !!(Original)Camping molt tranquil, al costat de Dijon, molts arbres i zona de bosc al costat. Gent molt amable, pizzes molt bones, lavabos i dutxes nets. Molt recomenable!!
Sandra Prieto
06:23 06 Aug 19
(Translated by Google) Great food, sanitary facilities as well! Quiet, the path is a bit adventurous.Our car had trouble on the day of departure. In the reception we were immediately helped and with combined forces we bridged the car. Really great!(Original)Essen super, Sanitäranlagen ebenso! Ruhig gelegen, der Weg ist etwas abenteuerlich. Unser Auto hatte am abreisetag Batterie Schwierigkeiten. In der Rezeption wurde uns sofort geholfen und mit vereinten kräften haben wir das Auto überbrückt. Wirklich toll!
Marisa Bode
12:36 25 Jul 19
Super on reviendra grande place 37 pour camping car on capte bien tele nous reviendrons tres bon accueil(Translated by Google)Super we will return big place 37 for camping because we capture well tele we will return very welcome
patricia quilliou
19:46 24 Jul 19
Nous avons été très bien reçu par les propriétaires de ce camping, prêts à donner tous les renseignements dont vous avez besoin sur la région. Camping propre et très calme. Des pizzas cuites au feu de bois très bonnes. Travaillent en famille et accueil chaleureux. Reviendrons surement.(Translated by Google)We were very well received by the owners of this campsite, ready to give all the information you need about the area. Clean and very quiet campsite. Pizzas cooked over a very good wood fire. Work with family and warm welcome. Will surely come back.
jean grabowski
14:58 23 Jul 19
Chouette camping ! Les enfants ont de nombreuses activités (trempoline, piscine, ping-pong, bungalow détente,...) sanitaires propres. Emplacements spacieux !(Translated by Google)Nice campsite! The children have many activities (trampoline, swimming pool, ping-pong, bungalow relaxation, ...) clean sanitary. Spacious pitches!
Très joli camping, super équipé, très bon accueil (nous avons reçu plein d'indications pour les ballades et visites), bon prix et bonne pizza 🙂(Translated by Google)Very nice campsite, super equipped, very welcome (we received many directions for walks and visits), good price and good pizza 🙂
Testvpn Auto
05:49 16 Jul 19